SERVICES & SOLUTIONS FOR GROWTH ACCELERATION
Make Me Win brings agility and flexibility to brands, by exploiting the busines potential of their data and by providing business intelligence solutions to implement affordable, profitable, reliable and fast omnichannel growth strategies.
Services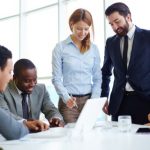 Smart Advisory
Make Me Win has more than 16 years of expertise in the management of e-commerce issues and profitable growth. Our teams, consisting solely of advertiser backgrounds, are specialized in acquisition, growth, digitalization, omnichannel practices and profitability. We are familiar with your needs, and understand your priorities quickly, your business targets becoming ours as well, allowing us to offer you tailored services and support with proven results.
Solutions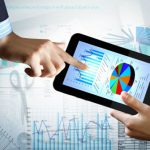 Data-driven Intelligence
Make Me Win is a key innovator in the business intelligence and digital transformation solutions market. Initially thought up by advertisers, our SaaS solutions bring together all the necessary functionalities in order to exploit your data to the fullest, and thus increase your productivity & your efficiency, from the 1st visit to possible chargeback. An eco-system of apps completes this comprehensive offer, capable of answering most issues, regardless of the field.
Fully manage your value chain, before and after sales
Make Me Win provides support to brands for the optimization and the full management of their value chain, from marketing to finances, to logistics. The main goal is to increase their competitive advantages, which generate profits at every level of their organization.
Marketing

Which targets and which levers to sell more, at a lesser cost

Merchandising

Good merchandise, at the right moment, right place, with fair prices

Logistics

Take into account your shipping and delivery processing times

Client Services

Monitor the quality of your services and client satisfaction

Finances

Improve your profitability WITHOUT reducing your sales volumes
RELIABLE AND ENHANCE YOUR DATA
Make Me Win provides technical and strategic support to brands in the optimization and reliability of their data collection, as well as its use for analytics and performance research.
DRIVE YOUR ATTRIBUTIONS, YOUR MULTI-TOUCH CONTRIBUTIONS & DUPLICATE YOUR TRAFFIC
Make Me Win provides better performance analyze of each action and interaction of your acquisition eco-system and helps you better understand your Customer Journeys, in an OmniChannel environment
ATTRIBUTIONS

Compare Classic Models and Customize Your Own Attribution Model

CONTRIBUTIONS

Analyze all acquisition partners and all interactions between them

DUPLICATION

Drive your partners' tags and secure your onSite data access (through GTM, Tealium...)

MULTI-TOUCH

Monitor & Compare all performances of your OmniChannel partners
ils nous font confiance . . .
Make Me Win has supported us for over 2 years and has quickly become our leading partner. Their e-commerce experience allows me to save a lot of time. Their teams are very available, responsive and competent. Whether it be a technical (level 4), marketing or merchandising issue, they always have suitables answers. Smart Copilot is a true multi-purpose, autonomous and precise solution. Their solution always pushes us further and evolves non-stop thanks to new apps, each always as efficient as the last.

La Compagnie du Lit - Group Digital Manager
Our Services
Service being at the core of our strategy, Make Me Win goes further, setting your goals as our key priorities and providing you support from the onset till integration and deployment.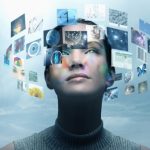 Our craft develops as we go…
Growth has become what fuels companies forward. In yesterday's economy, we could stall growth and concentrate on model optimizations and margin strengthening. In the digital economy, companies are much less resilient, no matter their size and are forced to set nw growth targets over time and continued innovational efforts.
Our digital transformation assessment provides clients with a roadmap to understand, accelerate and accomplish their business goals. When launching a digital transformation, all the facets of a company are impacted, whether organisational, cultural, job-related, tools, but especially humans. By combining our strengths in building relevant brands and experiences and accelerating growth, with our deep digital expertise we help companies grow better in the short and long term.
.
Problems we solve :
How are digital technologies impacting/affecting my industry?
Where do I start my digital transformation journey?
How should I use digital technologies to be an asset to my physical networks instead of as a setback?
Nous proposons les services suivants :
Identification of added value opportunities brought by digital revolution
Digital Customer Experience
Digital Content Strategy
Digital Communications and Campaigns
Digital Marketing Plans and Playbooks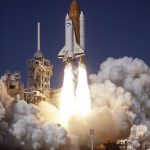 How about leading an attack instead of protecting your war chest …
Successful business growth strategies require a ruthless focus on understanding unmet or underserved customer needs, and quickly developing new offers and experiences that deliver to them.
Make Me Win assists you in the elaboration of an action plan to meet your targets.
Questions we answer :
Where should we look for our next growth wave ?
Who are my most valuable customers today and in the future ?
What is the right set of moves to drive growth quickly and profitably ?
Services we offer :
Marketing and Customer Insights, Segmentation
Value Propositions
Go-to-Market Strategy, Business Plans & Playbooks :

Market penetration
Market expansion
New products, services and experiences
Diversification (horizontal & vertical)

Assessment of value proposals (for your clients)
Artificial Intelligence is here, but remember to take care of your brains …
In today's fast moving business environment, people are your most valuable asset and managing them effectively is crucial to your success. The development of a comprehensive HR management system must include set targets and your global activity.
Questions we answer :
How is digital transformation impacting my team ?
How do I avoid conflicts of interest between digital and physical networks?
How do I avoid my employees panicking about new technologies/processes ?
Services we offer :
HR strategy development
Development of competency models, implementation of individual development and human resource management system
Management of HR innovations
Headcount management (including right-sizing)
Management of changes and of HR communications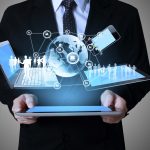 Match your needs to your projects with affordable technologies…
Today, digital transformation projects imply that organizations must invest in new means of production and in the creation of new business opportunities. Growth and technological innovation are inextricably linked and the demand for technology-enabled business transformation services is rapidly growing.
Make Me Win provides technical services which meet your expectations, without making you go bankrupt…
Problems we solve :
How do I choose and manage new technologies ?
Where do I start my technology transformation ?
How can I decrease innovation lifetime cycle in my company ?
How should I define my IT roadmap ?
Services we offer :
Digital innovation
IT strategy & management
Technological Strategy & IS Architecture
System Integration
Information Management and Analysis
Technical Web operations support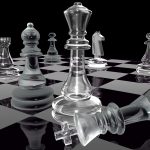 Keep moving, innovating, testing, takes risks and… start over !
The first difficulty lays with strategy, the frailty, or the lack of real differentiating and value generating strategies. Formalizing and feeding a pertinent strategic vision is not a given, especially in a complex and changing environment, where extreme competition hardens positions and limits companies' leeway.
The second difficulty lies in the implementation of said strategy. Companies often struggle with their execution, which depends on organization, management and company culture.
Make Me Win supports you during the implementation of your strategies and insures a thorough follow up, so as to leave nothing to chance…
Problems we solve :
How are new competitors impacting my business ?
How do I optimize, reinvent, and improve the supply chain from end to end ?
What can I do to grow the same as my competitors ?
How do I do to change ?
How can I improve my profits ?
Services we offer :
Capture new growth opportunities
Business Model Transformation
Service Operations
Reduce costs
Improve productivity efficiency
Internationalisations
Creation of a company culture which values change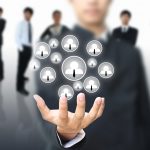 Start a culture of change thanks to new talents, which you already have …
Whatever your organization, whatever your industry, accessing expert skills are vital for your business to run smoothly. Make Me Win offers unrivaled expertise, experience and resources unique throughout the market, as well as a selection of market-oriented experts to guide you towards the achievement of your projects and goals…
Problems we solve :
How can I find a ressource quickly in order to deal with an emergency?
Why is it always the same profiles who apply for our offers?
Why can't we attract the right profiles?
How should I proceed to recrute the appropriate skills?
Services we offer :
Technichal Web Engineering Consulting / Web Marketing
Digital Transformation Consulting / Fixed-rate projects / Trainings
Infrastructure Engineering Consulting / Systems, Networks / Telecommunications
Transition Management
Make Me Win has kept its promise regarding strategic support, in France and worldwide. Conversion Hack has given our turnover an incredible boost, during our most important time of the year, all while safeguarding our margin. Where other solutions concentrate only on a single KPI, Conversion Hack took into account all of our KPIs in terms of volume and expected rates.

Dakotabox - Digital Manager
Our Solutions
No long-lasting optimizations without reliable, precise and real-time data. Choose solutions that change your daily routine – without any inaccuracies in the interpretation of your business data.
Digital Transformation & Growth Acceleration Solution
The Smart Copilot solution incorporates all of your online and offline business data, end to end, from the 1st visit to possible chargeback. It offers a clear and deduplicated view of your sales, acquisition channels, as well as their costs & respective ROIs, without any disparities with your accounting and always in real-time.
Just like an airplane cockpit, Smart Copilot offers a 360 degree view of your activity, measures daily the achievement of your targets and alerts you in case of irregularitites.
a few benefits …
Make Me Win brings real added value thanks to their experience with advertisers: we speak the same language, saving precious time. Their strategic support is tailored to our growth targets and Smart Copilot enables us to reach a new technological milestone, securing the interpretation of our business data and considerably reducing our action time.

UNKUT - Digital Manager

Conversions Booster Solution
Conversion Hack tracks your commercial performances in real-time and automatically engages your prospects in according to the achievement of your goals, all while protecting your margins …
"Conversion Hack engages Online visitors and CRM clients as an automate salesman 24/7…"
a few benefits…
LET'S TALK ABOUT WHAT WE CAN DO FOR YOU AND YOUR SUCCESS !

We listen you, we understand you and will propose you a tailored actions plan in order to make you reach your targets, fix your issues and accelerate your growth…. Keep in mind as former advertisers, we speak the same language than you.
We'll Make You Win !
We'll call you back as soon as possible
Specialized press is talking about us …

"…their technology is considerably in advance compared to the rest of the market… each action lead by Make Me Win generated positive ROI."