FREE AUDIT

Secure, Fast and Automatic...
Learn More
DIGITALIZATION & IT
CONSULTANCY SERVICES
Retail, E-Commerce & Public Administrations
DIGITAL TRANSFORMATION
SOLUTIONS
Retail, E-Commerce & Public Administrations
GROWTH ACCELERATION
SOLUTIONS
Retail, E-Commerce & Startups
IMPROVING INNOVATION
LIFECYCLE
Faster and Smoother
SERVICES & SOLUTIONS FOR GROWTH ACCELERATION
Make Me Win brings agility and flexibility to brands, by exploiting the busines potential of their data and by providing business intelligence solutions to implement affordable, profitable, reliable and fast omnichannel growth strategies.
Services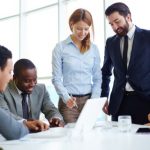 Smart Advisory
Make Me Win has more than 18 years of expertise in e-commerce issues and profitable growth. Our teams, with advertiser backgrounds, are specialized in acquisition, growth, digitalization, omnichannel practices and profitability. We are familiar with your needs, we understand your priorities quickly and your business targets become ours.
Solutions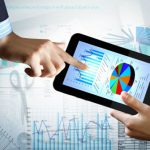 Data-driven Intelligence
Make Me Win innovates in the business intelligence & growth hacking solutions market. Initially thought up by advertisers, our SaaS solutions bring together all the needed features in order to exploit your data to the fullest, increase your productivity & efficiency. Our Solutions can engage most issues, no matter the field.
Confiance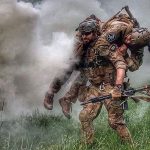 Protection
Make Me Win protects your business against "border-line" market practices. Like as real "bodyguards", Make Me Win team looks after your interests like no other market partner. Whether technical, strategic or operational, Make Me Win gives you complete and effective support to ensure a business environment without surprises.
Make Me Win has supported us for over 2 years and has quickly become our leading partner. Their e-commerce experience allows me to save a lot of time. Their teams are very available, responsive and competent. Whether it be a technical (level 4), marketing or merchandising issue, they always have suitables answers. Smart Copilot is a true multi-purpose, autonomous and precise solution. Their solution always pushes us further and evolves non-stop thanks to new apps, each always as efficient as the last.

La Compagnie du Lit - Group Digital Manager
Our Services
Service being at the core of our strategy, Make Me Win goes further, setting your goals as our key priorities and providing you support from the onset till integration and deployment.
Fully manage your value chain, before and after sales
Make Me Win provides support to brands for the optimization and the full management of their value chain, from marketing to finances, to logistics. The main goal is to increase their competitive advantages, which generate profits at every level of their organization.
Marketing

Which targets and which levers to sell more, at a lesser cost

Merchandising

Good merchandise, at the right moment, right place, with fair prices

Logistics

Take into account your shipping and delivery processing times

Client Services

Monitor the quality of your services and client satisfaction

Finance

Improve your profitability WITHOUT reducing your sales volumes
RELIABLE AND ENHANCE YOUR DATA
Make Me Win provides technical and strategic support to brands in the optimization and reliability of their data collection, as well as its use for analytics and performance research.
DRIVE YOUR ATTRIBUTIONS, YOUR MULTI-TOUCH CONTRIBUTIONS & DUPLICATE YOUR TRAFFIC
Make Me Win provides better performance analyze of each action and interaction of your acquisition eco-system and helps you better understand your Customer Journeys, in an OmniChannel environment
ATTRIBUTIONS

Compare Classic Models and Customize Your Own Attribution Model

CONTRIBUTIONS

Analyze all acquisition partners and all interactions between them

DUPLICATION

Drive your partners' tags and secure your onSite data access (through GTM, Tealium...)

MULTI-TOUCH

Monitor & Compare all performances of your OmniChannel partners
Make Me Win has kept its promise regarding strategic support, in France and worldwide. Conversion Hack has given our turnover an incredible boost, during our most important time of the year, all while safeguarding our margin. Where other solutions concentrate only on a single KPI, Conversion Hack took into account all of our KPIs in terms of volume and expected rates.

Dakotabox - Digital Manager
Our Solutions
No long-lasting optimizations without reliable, precise and real-time data. Choose solutions that change your daily routine – without any inaccuracies in the interpretation of your business data.
Digital Transformation & Growth Acceleration Solution
The Smart Copilot solution incorporates all of your online and offline business data, end to end, from the 1st visit to possible chargeback. It offers a clear and deduplicated view of your sales, acquisition channels, as well as their costs & respective ROIs, without any disparities with your accounting and always in real-time.
Just like an airplane cockpit, Smart Copilot offers a 360 degree view of your activity, measures daily the achievement of your targets and alerts you in case of irregularitites.
a few benefits …
Make Me Win brings real added value thanks to their experience with advertisers: we speak the same language, saving precious time. Their strategic support is tailored to our growth targets and Smart Copilot enables us to reach a new technological milestone, securing the interpretation of our business data and considerably reducing our action time.

UNKUT - Digital Manager

Conversions Booster Solution
Conversion Hack tracks your commercial performances in real-time and automatically engages your prospects in according to the achievement of your goals, all while protecting your margins …
"Conversion Hack engages Online visitors and CRM clients as an automate salesman 24/7…"
a few benefits…
LET'S TALK ABOUT WHAT WE CAN DO FOR YOU AND YOUR SUCCESS !

We listen you, we understand you and will propose you a tailored actions plan in order to make you reach your targets, fix your issues and accelerate your growth…. Keep in mind as former advertisers, we speak the same language than you.
We'll Make You Win !
We'll call you back as soon as possible
Specialized press is talking about us …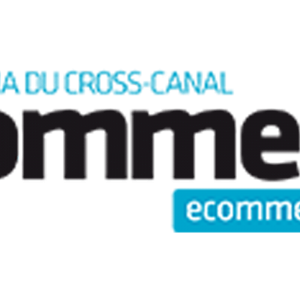 "…their technology is considerably in advance compared to the rest of the market… each action lead by Make Me Win generated positive ROI."